Feeling victimised?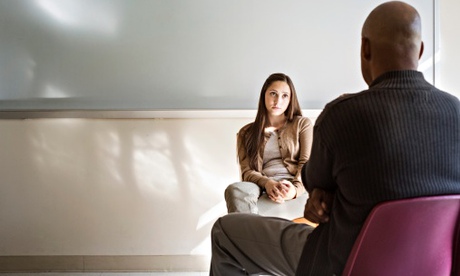 "Traditional treatment for depression is not always the answer"
(guardian article - link below)
As a therapist I understand the writer's point of view and I hope her friend reported her counsellor to the appropriate professional body. The trouble with depression though is this is how it makes the world seem. Sufferers can only view the situation subjectively - as most people view everything. I agree that CBT has a limited effect; I am person-Centred, working in a much deeper long-term way. However, CBT does work for some people and it does help some people enough for them to get on with their lives, to get back to work for example. Often work itself is the straw that breaks a person's back - or the people you work with do the damage. It may be that changing jobs or careers is what you really need. This could entail a change of lifestyle that people find hard to accept. Or they may feel they have invested too much or too long in a career (or a relationship) to change. Without accepting the need to do or change something movement can't take place. So sometimes I do believe a sympathetic authority figure e.g. occupational health may be necessary to nudge someone into recovery. Is that a stick? It could seem that way.
http://www.theguardian.com/lifeandstyle/2014/jul/27/treatment-depression-tory-conservative-cuts-benefits